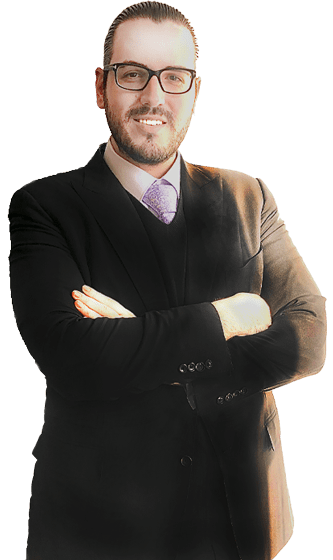 For Assistance, Please Call a Lawyer 518-240-1659
Best Estate Planning & Probate Lawyer / Attorney in Buffalo NY
With many years of law experience
New York's Foremost Estate Planning and Probate Lawyer/Attorney in Buffalo
WELCOME TO MORGAN LEGAL GROUP PC
Estate Planning and Probate Service Tailored To You
Morgan Legal Group PC is one of New York's most trusted law firms when it comes to handling estate planning and probate matters. Our team has years of experience in working with clients to ensure that their future is secure. We take pride in our client centered approach which lets us provide you with personalized legal service that is tailored to your needs. Working together with our clients has been the cornerstone of our team's success. No matter what type of estate planning or probate issues you may be facing, our legal experts are here to help you.
With You Every Step Of The Way
Morgan Legal Group PC assists clients with any legal matter relating to estate planning or probate. We make sure that you have all the help you need from the beginning of your case to the end. Whatever your legal endeavors may be, our legal professionals will be there every step of the way, making sure your goals are met.
For years, Morgan Legal Group PC has been at the forefront of estate planning and probate services in New York. Our team is comprised of legal professionals with the skill and experience necessary to make sure that you and your estate are protected. We take a client focused approach to our work, providing quality legal service that is personalized to fit with your objectives.
Great elder law attorneys. Our family lawyer recommended them to me. They helped me tremendously when Dad died so I could set up Mom's remaining money so she can someday apply for Dad's veteran's benefits. No easy feat. They were very patient and explained everything well. Worth the money for sure. Available for advice whenever I need it..
Richard Joel
12/5/2019
"Starting a business is really stressful. You've got to take risks but at the same time you have to think twice or you'll go bankrupt in no time. Luckily Russel Morgan helped me with asset protection and, well, now I feel like he untied my hands. I can take risks and I know that I won't have to sleep outside if something bad happens."
BRENDAN MURPHY
12/27/2018
"Nowadays it's hard to find a law firm which you can trust and which can actually do what they promise to do. However, Russel Morgan has made me a believer that I can rely on their help for business litigation. Even though our negotiation process against an ex- partner's company was very tough, my company would not have been successful without Russel Morgan's dedication to success.
ANNA B.
8/31/2018
"Russel Morgan's attention to detail was astounding. He scoured every single document when we were buying a home and made sure we weren't getting scammed. I never knew that lawyers could be so proactive and dedicated to providing the best possible service."
JAMES C.
12/14/2018
Pleasure working with Morgan Legal Group. You can see that Russel Morgan and his staff care for their clients. They answer any question you may have almost immediately. They have helped my company to buy real estate for our own office and they continue consulting us on different problems we face. Hope to continue working together for many years to come!
JOHNSTON HOWARD
12/24/2018
Morgan Legal Group PC has years of experience in estate planning and probate. Whether you are in the early stages of drafting an estate plan or wish to update your existing plan, our team of professionals can provide the legal assistance you need to get your affairs in order. Get in touch with Morgan Legal Group PC for a free consultation that can set you on the road for a secure future.
important things you should know
Frequently Asked Questions
In simple terms, estate planning is the process of making legal arrangements for the distribution of a person's assets in the event of their death. Assets are what make up an estate and may consist of financial accounts, pensions, real estate property, personal belongings, and even debt. The purpose of estate planning is to organize these different assets and determine how they will be distributed and to whom. In addition, an estate plan allows for arrangements to be made for long-term care, guardianship, as well as the management of a person's estate should they become incapacitated.
An estate plan is not the same thing as a last will and testament though the two are interrelated. Both an estate plan and a will lay out how a person's property should be managed upon their death. However, a will is only one of many documents that can be included within an estate plan. A comprehensive estate plan can also include a living will, power of attorney, trusts, and beneficiary designations, among other important documents. It should be noted that while a will is a useful tool in protecting your assets, a thorough estate plan can provide more in-depth instructions and more security.
When a person dies without leaving behind a last will and testament, it means they have died "intestate." Each state has its own intestacy laws. As such, the laws of the state where the decedent last permanently resided will determine how their assets and properties are to be distributed. Generally speaking, the spouse and children are entitled to the estate left behind by the decedent. In cases where the decedent had a spouse but no children, the estate in its entirety is bequeathed to the spouse. As intestacy laws differ from state to state, there are various ways in which an estate may be distributed in the absence of both a spouse and children.
Probate is the process by which a court authenticates a decedent's last will and testament and oversees the distribution of their assets and properties. Although probate laws may vary across different states, its purpose is generally the same. Probate works to ensure that a will is valid and that it was properly drafted. Once the will has been authenticated, an executor is appointed to manage the decedent's estate. This can include locating assets, paying outstanding debts, filing tax returns, and distributing the remaining estate to the rightful beneficiaries.
A trust is a tool used in estate planning that comes with a number of benefits. Essentially the way a trust works is that a person transfers certain assets or properties to a third party. These assets are held and managed on behalf of a beneficiary designated by the person who set up the trust. The assets are eventually transferred to the beneficiary in accordance with the terms of the trust. Establishing a trust is an integral part of any estate plan as it provides legal protection for assets and properties and ensures that these are conferred upon the intended beneficiary.
Because every individual estate plan looks different, estate planning does not come with a fixed price. There are a number of factors that can impact estate planning costs. Some of these may include your goals for the future, your current financial standing, as well as your attorney's level of experience with estate planning. Morgan Legal Group PC offers a free initial consultation in order to evaluate our clients' objectives and consider their estate planning costs.