We Will Help You Every Step Of The Way
The Morgan Legal Group PC has represented individuals who have been harmed by the conduct of others as well as corporations.
Russel Morgan and his team were very instrumental in updating my error-ridden estate plan. With his help and that of his fantastic team, I reviewed and updated my estate plan and made the necessary amends. Russel Morgan was very accommodating and keen to help with other issues relating to my estate plan. What an extraordinary estate planning lawyer he is!
Andreas May
1/1/2021
When my brother passed on, I needed a good probate attorney to help guide me through the probate process. A friend recommended Russel Morgan and his team to me, and they did an excellent job. Russel Morgan provided me with the advice and assistance I needed to handle the probate process flawlessly. He often reached out to know how I was faring and how he and his team could help.
Yasser Barber
1/27/2021
My dad passed away in 2019, and I was in dire need of a probate attorney to take care of the complicated probate process. I scoured online for the perfect lawyer and found Russel Morgan. Russel Morgan and his team did an excellent job. As an expert, he was able to help me handle the probate process without stress. I'm thrilled I found him. Without second thoughts, I'll recommend him to anyone!
Harold Dunne
2/2/2021
Very professional! Russel Morgan ensured that all was explained in layman's terms. He answered all our questions and was willing to help in other areas regarding our estate plan. Whenever I emailed him regarding an issue, Russel Morgan was quick to respond. Thanks to him and his team, my wife and I can sleep well, knowing fully that our future and those of our kids are secured. Best estate planning lawyer!
Mohammad Duggan
2/12/2021
Morgan Legal group made the estate planning process easy. Russel Morgan helped us create a perfect estate plan that mirrored our wishes. He provided us with valuable advice in crucial areas and hints on enhancing our estate plan. With his help and that of his team, we created trust for our little kids. I regard him as one of the best estate planning attorneys.
Chester Pope
2/13/2021
Thanks to the Morgan Legal group, I was able to draft a will and a durable power of attorney. The process was easy and smooth. Also, Russel Morgan ensured that my estate plan contained provisions for my little kids. I'll always recommend Russel Morgan, one of the best estate planning attorneys.
Brad Simon
2/12/2021
My sister and I needed a probate attorney after our dad passed away. We found Russel Morgan after searching the net. Russel Morgan and his team are hands down the most responsive, professional, and knowledgeable attorney we have ever worked with. Russel Morgan responded to my email fast and ensured that the probate process was smooth. I am delighted we met Russel Morgan, and I highly recommend his services.
Mollie Kaur
2/18/2021
Russel Morgan was fantastic. He answered all my questions, examined my documents thoroughly, and updated them as required. Also, he was able to spot a few errors and make the necessary amends. I was very happy with the interest he showed in my estate plan. It really meant so much to my wife and me. The best estate planning lawyer. Well worth the cost!
Arlo Aguirre
2/20/2021
We are very pleased with our decision to hire Russel Morgan Legal Group. The estate planning lawyers and staff were very accommodating. They were eager to answer all our questions in the best possible way. Also, they helped tailor our living trust to suit our needs and the needs of our kids. Now, we are very confident that the future of our little kids is secure. Thank you, Morgan!
Garrett Macleod
2/24/2021
Russel Morgan probate lawyers attorneys are the best in Buffalo New York. Always ready to help you get through harsh probate issues and even prevent likely reoccurrence of asset loss. Strongly recommend. If you have problems with your estate plans, trust, contact them.
Marley Payne
2/26/2021
After a long search on how to go about planning my estate, I found exactly what I needed. Russel Morgan helped me through the entire estate plan. I must commend their professionalism and patience in walking me through the legal implications of all my estate plans and documents. They certainly have the best Estate planning Attorney in New York.
Shakil Hines
2/27/2021
My wife and I wouldn't have been happier with our estate planning decisions. Right from our first meeting with him, we knew we had made the right choice. I would highly recommend them to anyone considering creating estate plans or trust in Buffalo New York. Special thanks to Russel Morgan and his team of exceptional estate planning lawyers for making our estate planning journey easy.
Sarah Searle
2/3/2021
I contacted Russel about creating a trust and other estate plans notable to resolve some personal problems. We scheduled an appointed and just from my first meeting with his estate planning attorney team, it was apparent that Russel Morgan knew the In and out of making right estate plan choices in Buffalo New York. He made it easy and understandable. I was advised on the necessary estate documents. I got my trust created and it was just the perfect thing I need.
Hareem Mcdonald
3/5/2021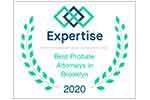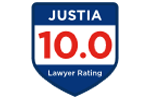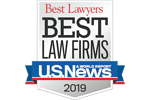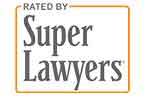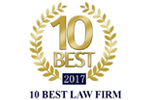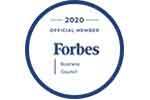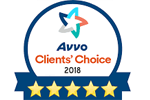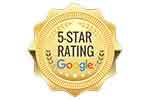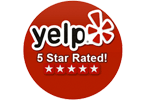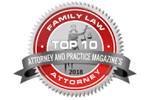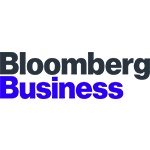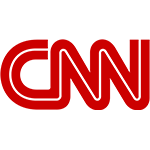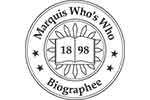 You Deserve One Of Our Prominent Lawyers in New York
Years of Legal Excellence