Karen Delfin is the newest member of Morgan Legal Group, P.C. handling the firm's Administration, Probate and Related Relief division. She works primarily with the New York Surrogate's Courts.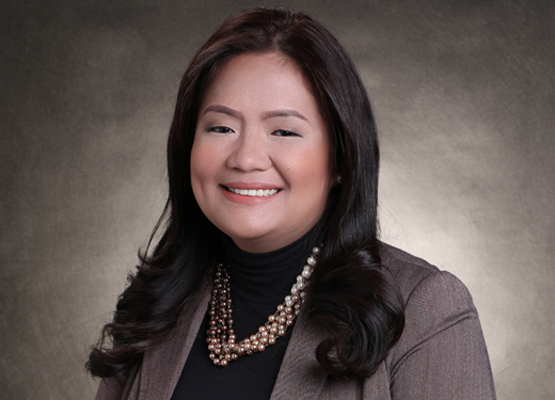 Karen Delfin is a licensed attorney and member of the New York Bar and the Philippine Bar. She is also a Notary Public for the State of New Jersey.  
She started her professional career as an administrator for an apparel manufacturing company, where she worked for four years before taking the Director of Marketing and Business Development post for a fast-growing Physical Therapy and Rehabilitation Company. Despite having a successful career, Karen's love for the law never wavered. Finally realizing that her true passion is in lawyering, Karen returned to school in 2014 to pursue a Juris Doctorate degree.
While in law school, she was elected as the Vice President for External Affairs of the Law Student Government. She spearheaded various programs, including the College's first-ever Career and Internship Fair. She also interned with Fernandez and Olivas Law, assisting with different criminal and civil cases, including a Writ of Amparo Petition before the Court of Appeals.  
Karen graduated among the top of her class at De La Salle University College of Law in 2018. She took the Philippine Bar Examinations in the same year and was one of the 22.07% of successful examinees. She was officially admitted to the Philippine Roll of Attorneys in June 2019.  
Before coming back to the United States in 2019, Karen spent some time with the Integrated Bar of the Philippines as a volunteer attorney. She drafted legal documents and provided legal counsel and conflict resolution to indigent clients.  
In February 2021, Karen took and passed the New York Bar Examination. She took her Oath in January 2022 and was officially admitted to the New York Bar.  
Karen Delfin graduated with a bachelor's degree in Political Science from De La Salle University in the Philippines in 2005. She received her Juris Doctorate from the College of Law from the same university in 2018. In 2020, she received her Certificate in Paralegal Studies at Stony Brook University.